The AerosphereSuite is our patented feature-rich software components, design as a device-agnostic, cloud enabled intelligent end-to-end software platforms that creates secured and seamless virtual operation center. It has integrated proactive management and real-time end-to-end monitoring capabilities reduces technical support and operating cost and increases client satisfaction.
Stitel's another patented technology, iOp brings aircraft equipment and device data to the ground for management reports, maintenance and troubleshooting. iOp is a fast, proactive, and AI-enabled efficient problem-solving technology.
Security is the key to this platform. iOp uses Stitel's patented military-grade secured communication protocol 'ASCP', specially designed for satellite networks and narrow bandwidth networks. ASCP uses very low bandwidth and low overhead technology for air-to-ground and ground-to-air communication.
Built-in Big Data & Blockchain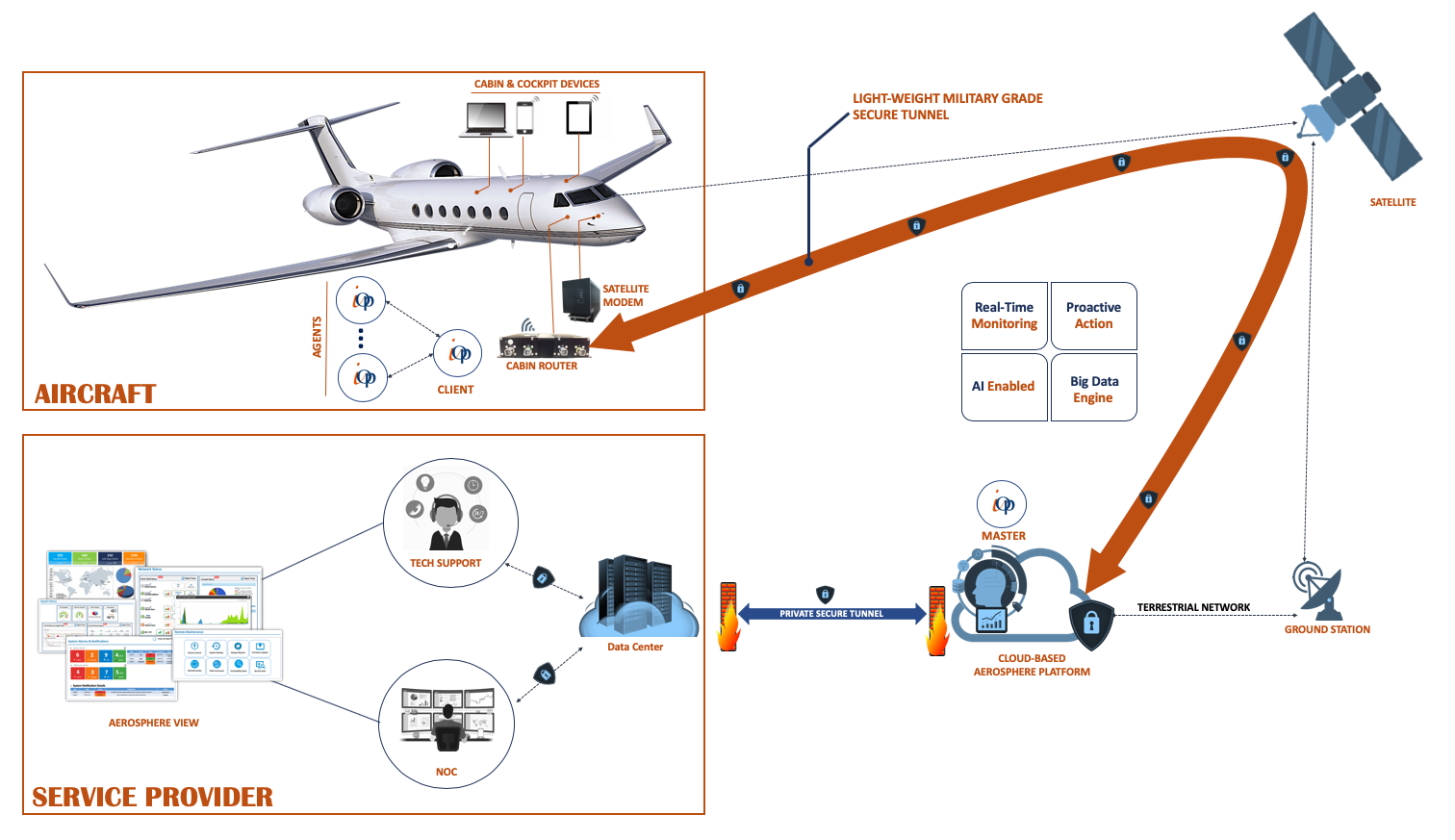 Customer Support
98
%
Faster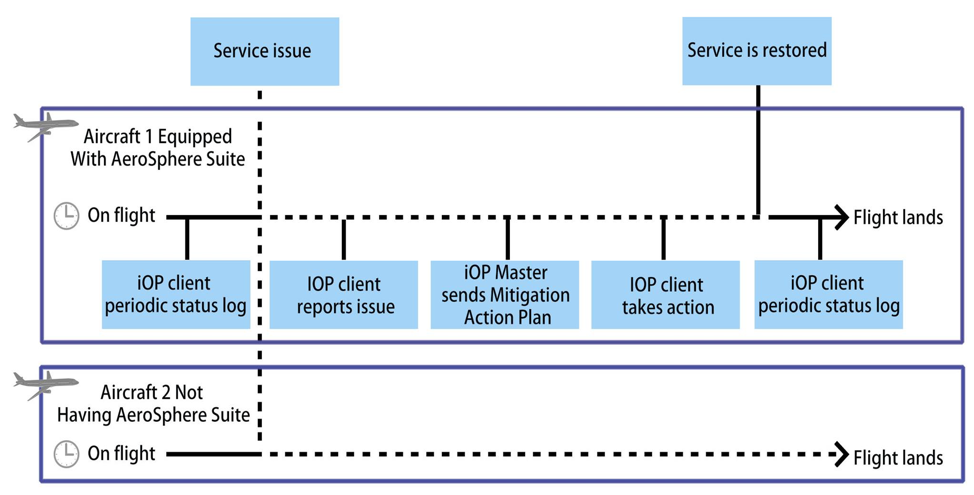 iOp resolving service interruption in mid-flight.
In the language of the aviation world, the term "monitoring" has come to be applied to the action of observing information sources and reacting in the way appropriate to the results of the observation. This is a broadening of the original meaning of the word, which is connected with admonition and warning. So, "monitoring" will be understood to mean "observing, deriving information and action plans to mitigate anomalies", and the subject of the observation and source of the information will be taken to be primarily within the aircraft. iOp is precisely a system under such context. Its primary capabilities are enlisted as follows:
Extracts information from onboard aircraft systems e.g. routers, satellite modem, connected devices, etc.

Sends and stores the information on iOP Master considering bandwidth, latency and priorities.

Ensures data security and privacy during all aspects of data transmission.

Securely archive information extracted from aircrafts in cloud.

Analyses information extracted from aircrafts in real-time.

Evaluates and predicts potential Threat associated from information extracted from aircrafts.

Deduces mitigation plans, warnings and alerts about potential threats in real-time.

Enforce mitigation plans on aircrafts remotely supervised or unsupervised.

Self-learning system with certain extent to AI and statistical data mining.

Able to operate under low latency.

Visualizes state and information about aircraft(s) using user centric GUIs and real time feedback through AeroSphereView.

Extensive API available for third-party system integration.