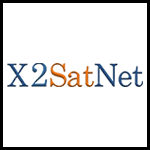 World-Wide Connectivity for Connected Aircraft Solution
One-Stop service for the communication between Aircraft to Ground and Ground to Aircraft.
Termination To
200
+
Countries
World-Wide Virtual Phone Number (DID)
We provide premium quality global voice origination services combined with the largest international coverage of local, national, mobile and toll-free virtual numbers. Virtual numbers are readily available in our stock and may be immediately activated by using our web portal or via the API.
Largest Coverage of Local, Mobile, National and Toll-Free Virtual Numbers.
Satellite Voice Trunking
Highly reliable ground to in-flight aircraft calling solution over Inmarsat and Iridium Satellites. Supports all types of Inmarsat networks such as Classic Aero H+ (8705), Swift64 (8706) and SBB (8707) and both types of Iridium networks (8816 and 8817).



World-Wide Call Termination
Offers a powerful outbound calling solution, enabling customers to reach fixed, mobile and toll-free phones around the globe. Local dialing is currently supported in 200+ countries & 2000+ fixed & mobile networks, providing customers with access to traditional telephony networks, including calling to local, mobile, toll-free, short and emergency numbers.
Local Number Portability
Local Number Portability (LNP) enables end-users to keep their telephone number when switching from one telecommunications service provider to another.