What is

 In-Flight WiFi Calling

?
AeroComm In-Flight WiFi Calling – a perfect solution for inflight cellphone Powered by Stitel Networks.
No-one wants to be out of touch, even when flying on a business aircraft. But with our In-Flight WiFi Calling there is now a solution that makes using a cellphone in the air as easy as it is on the ground.
StitelNet's AeroComm enables passengers to use their own cellphone number with their smartphone from take-off to landing, at any altitude, anywhere in the world.
The service acts like a global cellular roaming service, routing all calls and texts to a passenger's smartphone number via the aircraft's satellite connection.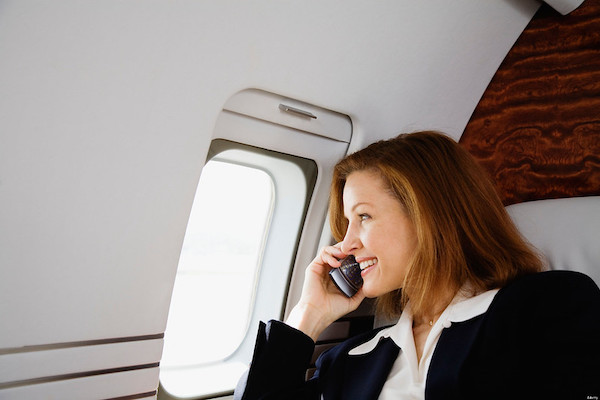 COMPATIBLESATCOM ROUTER MANUFACTURER

COMPATIBLEAVIATION NETWORK

Why

 In-Flight WiFi Calling

?
AeroComm In-Flight WiFi Calling solution is the only solution that provides this service globally without any change of infrastructure on the aircraft. It doesn't involve a costly picocell and there is no need to shut the system down while flying over some countries, such as India and China. StitelNet has more than 400 roaming agreements worldwide to ensure a seamless network for users, including 3G coverage when the aircraft is on the ground.
Putting a picocell on board an aircraft can cost around $250,000 on top of a satellite system. On a Boeing BBJ it is nearer to $1 million. But AeroComm In-Flight WiFi Calling solution doesn't have any upfront cost, just a minimal activation fee and pay-as-you model for your usage.