Secure FAX (sFAX) is Satellite friendly End-to-End Secure Fax over IP (FoIP) solution.
sFAX uses secure and very light-weight protocol to reliably send faxes in real-time over any data connection (Internet, Cellular, and Satellite) while adding new VoIP features to the fax machine like automatic fax archiving and email notifications.
Satellite ready solution for L-Band, Ku-Band, Ka-Band, X-Band and ATG communications.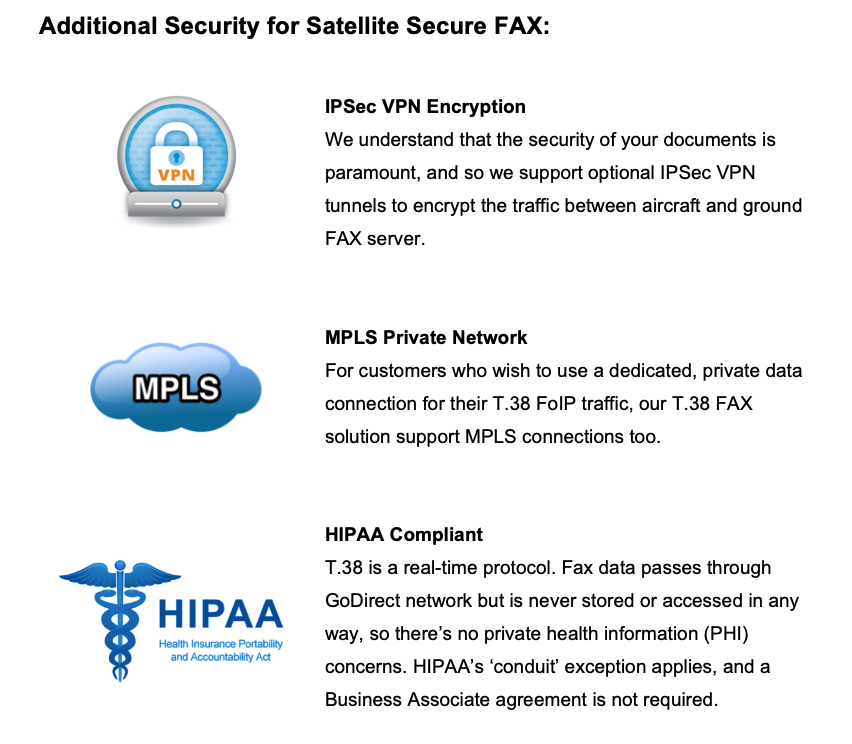 COMPATIBLEAVIATION NETWORK

Why

sFAX Connections

are better?
Delivering faxes over typical SIP trunks or open Internet connections using SIP T.38 is unreliable, unsecure and bandwidth intensive. SIP trunks are a good mechanism for business to connect premise IP PBX phone systems to VoIP providers, but they do not provide premise-based fax servers with reliability and security when used over the open Internet. sFAX Connections are better because they are extremely simple to set up, easily navigates through firewalls and NAT's, has no T.38 dependency and work over any internet or data connection.